John Henry Ewing
(July 27, 1847 — 1907)
Mary Scott Godley
(November 26, 1849 — March 29, 1909)
John Henry Ewing was born in 1847[1] to John Alexander Ewing and Mary F. Warder.   Well, he was born either then or on the same date in 1852; there is some dispute.[2]  But the smart money says 1847, which was an interesting year to be born.
Undoubtedly, his aunts and uncles were not awakened in the middle of the night by a ringing telephone with news of his birth. They did not have to turn on the bedside light to answer the phone.   Neither convenience existed then. Indeed, Thomas Alva Edison who invented the light bulb and Alexander Graham Bell who invented the telephone were also born in 1847.   They would not get around to the electric light bulb and telephone thing for quite a few years to come.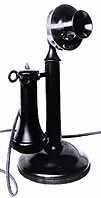 Oh, and Jesse James also was born that year.
Two years later, on November 26, 1849, Mary Scott Godley made her appearance.   She was the daughter of John Scott Godley and Amanda Melvina Fitzallen.   Both she and John Henry Ewing were born in Allen County, Kentucky.   They married on November 21, 1869 in Bunkham, Kentucky. 
According to information Nannie Maude Spears provided to Brian Reeves in July 1975, John Henry Ewing operated the Bowling Green Fairgrounds.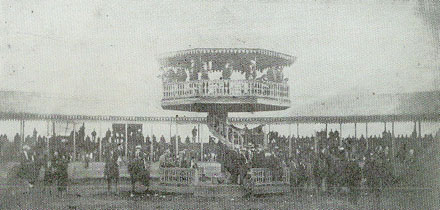 The Warren County (Kentucky) Fairgrounds at the end of Broadway Avenue, incorporated parts of Nutwood, Laurel and Magnolia Avenues.  The fairgrounds seated as many as 8,000 people, and an adjacent racetrack accommodated 3,500.  It was open between 1867 and 1904, closing only after it was damaged by a storm.  
He was an orphan who spent his early years in Louisville, Kentucky and his father's mother or grandmother was a sister of one of the Watterson publishing family in Louisville.   According to information Nathalee Fai Ewing provided to Brian Reeves on October 3, 1976, he died in a house of ill repute on in Bowling Green, Kentucky after being shot by a jealous husband on the street outside.  His son, Lacy, was the only one who would take care of him.[3]
The 1870 census for Allen County showed the Ewing family with "Jn H. Ewing, age 23" as a farmer.  In the same household were Mary S. Ewing, age 20 who was "keeping house" and Robert Ewing, age 16 who was shown as a laborer.[4]
They had seven children, Myrtle Marie Ewing[5], Acheless D. Ewing[6], Asher G. Ewing[7], Jesse Godley Ewing[8], Pearl Bashford Ewing[9], James Cecil Ewing[10], Eula Mae Ewing[11] and Lacy Leroy Ewing[12].
In a record book at the Warren County Courthouse, labeled "Tavernkeepers of Warren County, Kentucky, 1868-1887, John H. Ewing was shown as having obtained tavern keepers bonds in pages 1, 47, 82, 147 and 185.[13] This may not be the same as our John Henry Ewing, since census records showed he lived in a neighboring county in 1860 and 1870.
The 1880 census for Allen County showed the Ewing family was still there.   John H. Ewing as a 32-year old farmer married to 30-year old Mary S. Ewing.  They had five children living with them: a daugther Mystic, age 10; a son Achilus (sic), age 8; a son Asher, age 6; a son Jessee, age 3, and an unnamed infant daughter, born in March 1880.  Each of these individuals and their parents all were born in.[14]
Both John Henry Ewing and Mary Scott Godley are buried in Kentucky.[15]
According to information Nannie Maude Spears provided to Brian Reeves in July, 1975, John Henry Ewing died shortly before his son, Lacy Leroy Ewing married her in 1908.[16]
The 1850 census shows John H. Ewing as a three-year old son in the home of John A. and Mary F. Ewing in Barren County, Kentucky.  He was shown as having been born in Kentucky.  This information was taken on October 5, 1850 "in Glasgow in the first Division."