(About 1808 — About 1890))
Few records have been found documenting the life of Robert V. Price. The 1880 census listing for his son John V. Price said that he was born somewhere in Kentucky.[1]
Mason County, Kentucky marriage records show that Robert married Alice Wood on November 6, 1839. The bondsman was Francis M. Long.[2]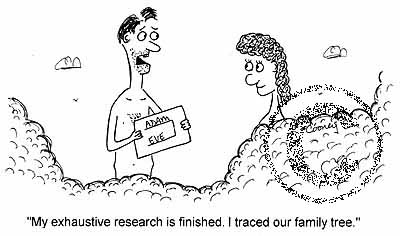 The 1830 census for Mason County, Kentucky[3] was checked to try to find her parents. No Wood family appeared in those records, though one of the very early founders of the county was a William Wood. There was an Eli Word (many times either the names were written incorrectly, were transcribed incorrectly) who was between twenty and thirty years old and who had three females in his household between the ages of twenty and thirty. So, Alice may have been his sister. Alice would have been about 24 at that time. It also shows in other sections a James Ward, having a large family, including a female the possible age of Alice.[4]
In any event, Robert apparently died soon after the 1839 marriage. Only a year later, in the 1840 census for Mason County, Alice is shown as the head of the household as "Mrs. Alice Price." That listing indicated that Robert probably had died.[5] While there are other possibilities, they are unlikely. Divorces were rare, and, if Alice had been divorced after such a short marriage, it is unlikely that she would have retained the designation "Mrs. Alice Price."
Another possibility was that her husband was incarcerated, but he probably would still have been listed as head of household if he had been. It is possible that he was away for an extended period, such as in the military (the United States was not then at war) or some other adventure. That is unlikely since he probably would not have gone away so soon after marrying and, if he had, he still probably would have been listed as the head of the household.
In any event, that census showed that Alice was the head of a household containing a female between the ages of 30 and 40 (that would be her) and three children, a boy and a girl between the ages of 5 and 10 and a girl between the ages of 10 and fifteen. We have no way of knowing whether these were children of a prior marriage, a prior unmarried relationship, or were the children of a deceased sibling or friend.
The 1850 census again showed her as the head of household. This time, she was listed just as "Alice Word," forty-two years old, owning real estate worth $300 and having been born in Virginia. There were two children living with her: Richard Word, age 16, worked as a laborer and John Price who was either 7 or 9 (the writing is unclear) and had attended school within the year. Both children were born in Kentucky.[6]
The 1860 census shows Alice as a resident of the Maysville P.O., Mason County, Kentucky.[7] It says she came to Kentucky from Buckingham County, Virginia.
The newspaper article cited above shows that a daughter named "Mrs. James McDonald" survived her. The 1870 United States Census for Dover, Mason County, Kentucky lists a "James McDonald" as a resident at page 305.[8] That same census shows an "Alice Word" as a resident of Dover, Mason County, Kentucky, also at page 306.
The 1880 census shows Alice Price as a widowed 72-year old resident of Dover, Mason County. Though she was shown as being born in Kentucky, her parents were both shown as being born in Virginia. She lived in the home of James Yarnell, to whom she is not shown as being closely related.[9]
A newspaper obituary in the possession of Doile Dennis Reeves in July 1975, said:
Mrs. Alice S. Word, the oldest female resident of Dover died at her home early Sunday morning at the advanced age of 82 years. Mrs. Word had been very feeble for several years before her death and her departure from among us was expected, though much regretted.
She was born in Buckingham Count Virginia, in 1808, and moved to Dover in 1825, where she has resided ever since. Mrs. Word was married twice and leaves several children, among them being Mrs. James McDonald of this place, Mr. Richard Word of Covington, Kentucky, and Rev. John V. Price of Greencastle, Kentucky. Deceased joined the Methodist Church here in 1835 and continued an active and consistent member of her congregation during her lifetime. The funeral services were conducted Monday evening at her residence by Rev. E.C. Savage, pastor of the M.E. Church.
The remains were taken to Mt. Olivet, Kentucky, where they were interned Tuesday in the French Cemetery in the presence of a large gathering of sorrowing relatives and friends.[10]
Though neither the name of the newspaper, nor the location of "Dover" is identified, research has shown that it is in Mason County, which is how the above census and other records were located. It is located along the Ohio River in northeastern Kentucky. Maysville is the county seat. Though the article is not dated, the date for Mrs. Word's birth, added to her age at death, indicates she died in about 1890.