(October 19, 1810 — April 14, 1882)
Sarah Ann (Sally) Hudnall
(December 1, 1814 — March 1, 1884)
Peter M. Reeves was one of the seven sons and three daughters of George and Elizabeth Reeves. He became somewhat prominent in Warren County, Kentucky life.
Peter was a farmer and a slave owner. He owned at least four parcels of land, all in Warren County. In 1827, he inherited with his six brothers a remainder estate from his father, George William Reeves. While the sons did not actually receive this property until after their mother's death, at least four years thereafter, it is probable that one or more of them worked the land while she was still alive.
Peter was born on October 19, 1810[1], perhaps in Henry County, Kentucky. James Madison was President of the United States and Napoleon was in power in France. That year Mexico was granted its independence from Spain. Bowling Green, the county seat of his future Warren County home, was incorporated that year. Other births that year included the noted composer Frederick Chopin.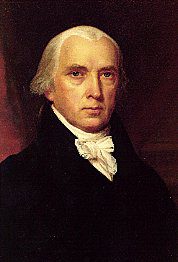 Peter moved to Warren County with his father and mother in about 1815, when he was four or five years old.
On December 8, 1831, in Warren County, he married Sarah Ann (Sally) Hudnall,[2] the youngest of the eight children of James Hudnall, Jr., and Rhoda Chastain. Sally was born on December 1, 1814.[3]
On her mother's side, Sally was the fifth great-granddaughter of John Hudnall who was born on the Isle of Wight in England in 1610 and on her father's side was the fifth great-granddaughter of Estienne Chastain, born somewhere between about 1570 and 1580. Sally's paternal great-great-grandfather was Pierre Chastain, Sr., a French Huguenot physician who was born in 1660 and who fled his home in the Province of Berri, France. He went to London, England, from which he sailed on the passenger vessel Mary and Ann, arriving in the Colony of Virginia in 1700.
Peter served nine years as a Warren County magistrate.[4] At the time, magistrates served two functions. First, they met on a regular basis, probably monthly or quarterly, to run the affairs of the county, much as a city commission does for a city. Second, they served as judges for misdemeanor criminal charges and small civil matters. He was also referred to as "Colonel."[5] This probably was an honorary title, rather than an indication of military service. He was a Mason.
The 1840 Warren County census gave Peter Reeves' occupation as farmer. His household consisted of a male and a female between the ages of 20 and 30 (Peter and Sally), two females between the ages of 5 and 10 and two males under age 5.[6] Ten years later, the 1850 census showed that the Peter Reeves family continued to grow and gave the names and approximate dates of birth of his first five children and indicated his year of birth as either 1810 or 1811.[7]
Their children were Elizabeth F. Reeves,[8] Mary Ann (Polly) Reeves,[9] James H. Reeves,[10] George Curtis Reeves,[11] Zerilda P. Reeves,[12] J.C. Reeves and Roberta Reeves.[13]
Peter received several land grants in Warren County, Kentucky. He also bought land there. Peter's first acquisition was 60 acres on the north side of the Barren River in 1837, when he was 27 years old. He bought it from Ren and Sarah Hudnall and paid $75 for it.[14] Five years later, in 1842, he bought a land grant of 24 acres from "John Hendrick's heirs."[15] In 1847, he bought another 35 acres.[16] Finally, in 1864, during the height of the Civil War, he received a land grant of an additional 200 acres on the south side of the Barren River.[17]
The only property sold by Peter was 30 acres on Big Barren River to James C. Johnson in 1863.[18] The sale price was $800.00 and the deed was signed by Peter M. Reeves and his wife Sarah A. Reeves. She signed by her mark, meaning she did not write her name. Many people of the time did not have formal schooling and did not know how to read and write, but many of them did learn to sign their own name, if nothing else.
A copy of Peter's will is preserved in the Warren County Courthouse, as follows:
Last will and testament of Peter M. Reeves.[19]
I, P.M. Reeves of the County of Warren and State of Kentucky on this the 29th day of February 1882 In view of the uncertainty of life, and being feeble in health of body (though sound in mind,) hereby make and publish this to be my last will and testament, revoking all other wills heretofore made by me.
First, it is my will that after my death all my just debts be paid with funeral expenses included.
Second, I will and bequeath to Sarah A. Reeves (my wife) my entire estate real and personal, To have hold own and use as she may choose or think best during her life time.
Third—It is my will that after the death of my said wife all the land we now own and all the personal property, then remaining be sold and the money distributed as may then be legally required to pay off an execution against myself as security and M.P. Scott Principal—in favor of the heirs of Mark Phelps be used for that purpose.
Then fourthly It is my will that all the money then of my estate remaining on hand be equally divided between our five children or their heirs (namely) The heirs of Elizabeth Phelps, Polly Ann Phelps, James C. Reeves, George C. Reeves, Nevilda P. Scott.
Fifth It is my will that Sarah A. Reeves my wife and James A. Reeves (my son) execute this my last will and testament. And I hereby request and pray the court of my said county and state to require no security on the bond to be given by those whom I have herein appointed to execute this my last will.
Given under my hand the day and year above written.
P. M. Reeves ( X )
Witnesses J. H. Otey
Wm T. Hazle
Edward E. Higganbotham
State of Kentucky Sct.
Warren County Court May Term 1882
I Ben F. Gardner, Clerk of the Warren County Court do certify that the foregoing instrument of writing was produced in open court on the 22nd day of May 1882 and proved by the oaths of J.W. Otey and W. T. Hazle two of the subscribing witnesses thereto to be the last will and testament of P.M. Reeves Decd and also proved the attestation of Edward E. Higganbotham the other subscribing witness. Whereupon I have recorded same with this certificate in my office.
Witness my hand this 22nd day of May 1882.
Ben F. Gardner CWCC
By S. M. Matlock DC
Peter died at age seventy-one on April 14, 1882, in Riverside in northern Warren County. Sally died two years later on March 1, 1884, in Richardsville also in the northern part of the county. She was sixty-nine. Both are buried in the Mt. Zion Cemetery, in Warren County.[20] Her will is also on record at the Warren County courthouse and says:
I, Sarah A. Reeves, being weak in body, but sound mind and disposing memory, do make and publish this my last will and testament & hereby revoking all by me heretofore made. I give my son George C. Reeves, Syrilda & Lucy Bell Shelton all my household and kitchen furniture, cash and cash notes to be equally divided between them at my death. I constitute and appoint my friend Alfred ________, Executor of this my last will and testament.
July, 1883
her
Sarah A. (x) Reeves
mark
Witness J.B. Martin
Priscilla Maxey
State of Kentucky )
) Sct.
Warren County Clerk) April Term 1884
I, Ben F. Gardner, Clerk of the Warren County Court, do hereby certify that the foregoing will of Sarah A. Reeves Dec'd was this day produced in open Court and proven by the oath of John S. Martin one of the subscribing witnesses thereto. Whereupon said writing was ordered to be recorded which is accordingly done. Given under my hand this 28th day of April 1884.